15 Sep

Plantation Shutter Frames – Z Frame vs L Frame

One of the most important factors involved in plantation shutter installation is figuring out what kind of frame you should use. Luckily, there are only two types of plantation shutter frames and figuring out which one works best with which kind of window frame is actually quite simple.

To help you decide on which frames will work best for mounting and installing your plantation shutters, here's our FloorVenue shutter guide on the essential differences between a Z frame and an L frame shutter mount.
What Are Shutter Frames and Why Do They Matter?
If you are confused and trying to understand which to choose… don't worry because FloorVenue will be able to measure and inspect your windows or doors before recommending the most suitable frame. If you intend to do a DIY job, or just wish to become a shutter expert then continue reading!
A shutter frame is simply the outer border of a plantation frame that is used to support the entire weight of the construction. Shutter frames are important because they connect the window frame and plantation shutter. In other words, a plantation shutter, such as a bifold plantation shutter, cannot be mounted, fitted or installed anywhere unless it has the right kind of frame placed onto the right kind of window opening or frame.
Shutter frames are also important because not all windows or window sills are perfectly level. If you tried to install a plantation shutter without a frame, not only would the louvres and the panels have no structural support but it's also likely that they wouldn't fit properly even if they had said support. A shutter frame helps make sure that all the components of your plantation shutter will be neatly straight and aligned for a perfect fit.
Because windows and their openings and recesses come in various shapes and sizes, such as bay windows, shutter frames have been designed in two main styles to accommodate these different situations: Z frames and L frames.
What is a Plantation Shutter Z Frame?
A Z frame is an inside mount that is used to attach to both the inside of a window recess and the exterior of a window frame. As implied by the name, Z frames are shaped like the letter 'Z'. The Z frame also has edges that allow it to cover gaps among a recess.
Z frames are often chosen because they allow for more space and manoeuvrability when opening your plantation shutters. If you want your shutters to be able to fold back 180 degrees, a Z frame setup is more likely to achieve this than an L frame shutter. Furthermore, Z frames are much easier to install. Your shutter installer will always try to push for a Z frame when possible, and the reality is there are no drawbacks!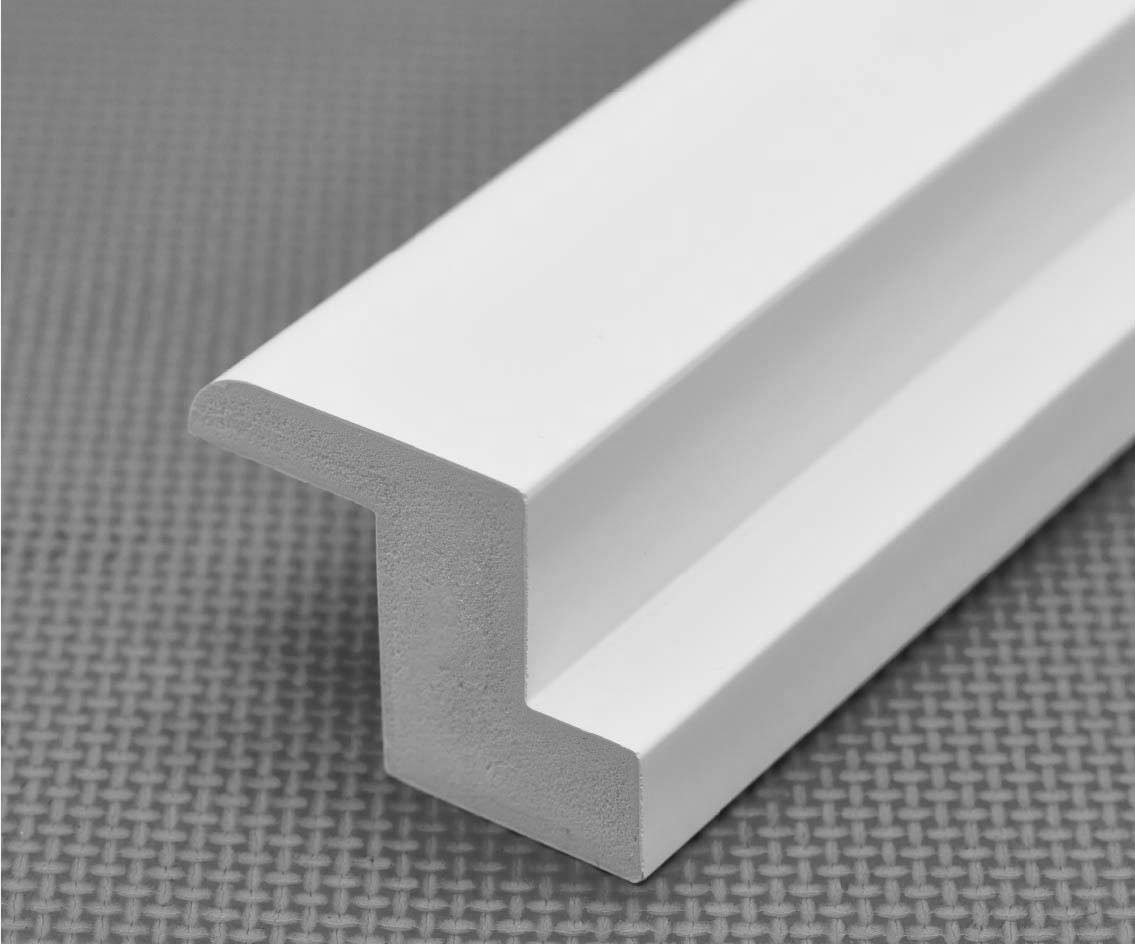 What is a Plantation Shutter L Frame?
A L frame is, as suggested by the name, a plantation shutter that is shaped like an L. Unlike Z frames, L frames can be used as both an outside and an inside mount, though they are more commonly used for the latter.
An outside mount L frame will be installed outside of your recess and on the edges of your wall, surrounding the window. This type of L frame more closely resembles a Z frame from an outside perspective. The difference is that it will pop outwards more which may not look as good, and requires more effort to install.
An inside mount L frame will have the entire plantation shutter frame fitted within the recess, making it a smaller and more compact installation due to this limited space. Keep in mind that these kinds of L frames have more limitations with opening the shutters, so anyone who wants to open up their frame shutters as much as possible will probably be better off with an outside mount L frame.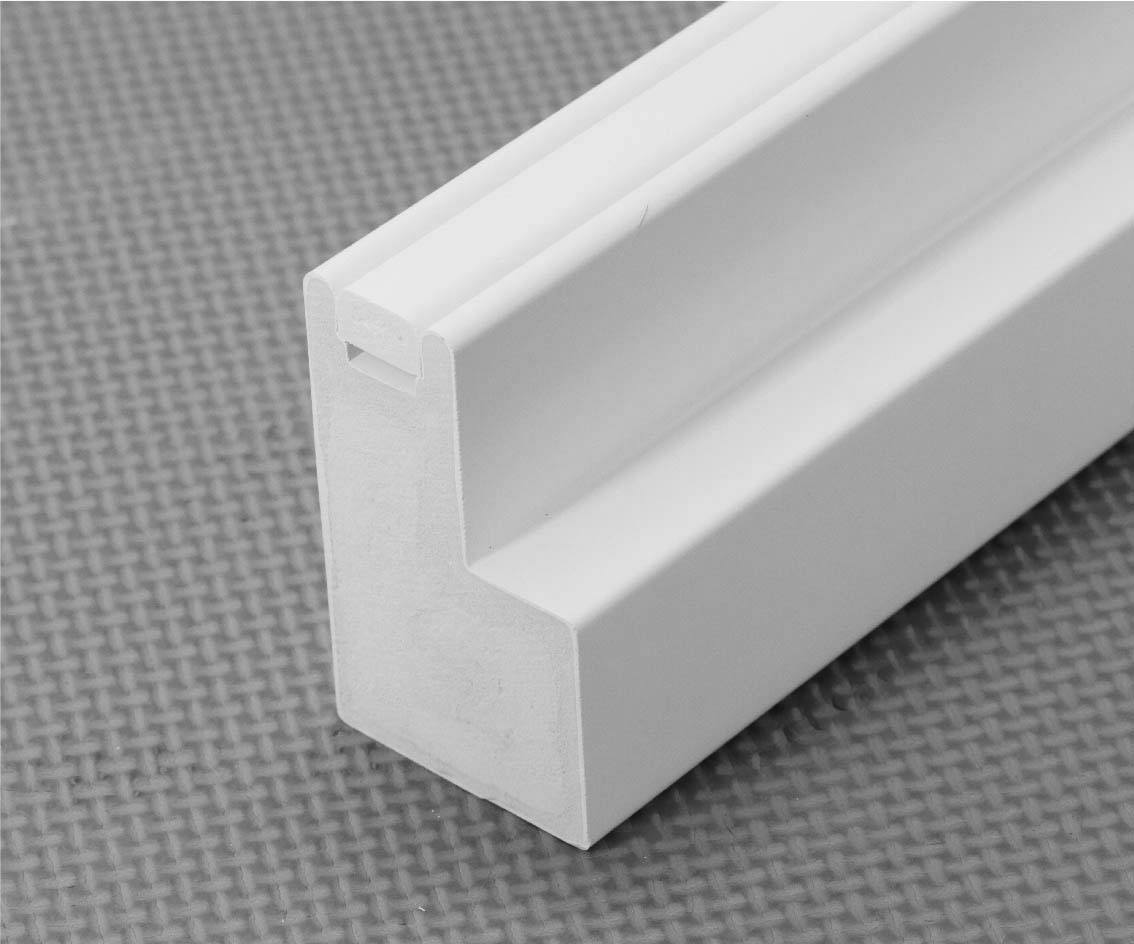 Where do Z Frames Work Best?
A Z frame typically works best when you want to install your plantation shutters at the front of your window recess. This is because the Z shape allows it to latch onto both the wall and a few inches of your recess on the other side.
Z frames also work well with window sills, a window opening or recesses that aren't the most well polished. Some window frames or sills don't look as neat after years. A Z frame can work great as a sort of cosmetic substitute for these edges or corners that may have been chipped at over the years.
However, Z frames require sufficient depth between the existing window frame and glass, otherwise, the louvres won't be able to swing open and close without hitting the glass. In this situation, it will be suitable to opt for an outside mount L frame instead.
Where do L Frames Work Best?
L frames are best used when working with a window recess that isn't too large. As a rule of thumb, gaps between your window glass and edge of the window frame should be 65mm or less for an L frame. This gap is important so that your plantation shutter louvers can move and rotate without getting stuck.
L frames are also a great choice when your windows have a perfect 90 degree angle, but caulk can easily be used to close any gaps to make the frame sit perfectly level.
An inside L frame mount is also a good choice for rooms that are smaller or more cramped due to furniture. Because L frames don't allow for shutters to open too wide, they can be a great fit for rooms where you wouldn't want to open up your plantation shutters all the way in the first place.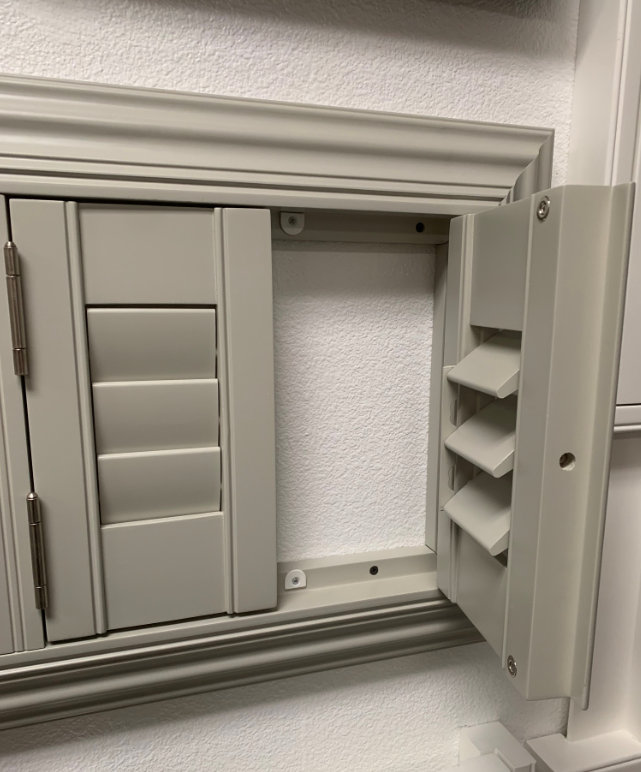 Which Plantation Shutter Frames Look Best?
Though opinions differ and shutter costs may be a factor, many people tend to prefer the looks of an inside mount frame. This is because some find that outside mounts will look a little blocky or protruding, and this can be too distracting to the eye.
On the other hand, it's important to note that inside mount frames tend to have less functionality, especially if you want your plantation shutters outfitted with a tilt rod for easier control of the shutter panels. If you want this feature, you will very likely be better off with an outside mount installation, even if you consider these looks a little unsubtle.
You should also consider that even if you prefer inside mounts over outside mounts, that may not be possible depending on the type of window you have, specifically its dimensions and clearance.
Likewise, the materials matter. For example, aluminium plantation shutters could be nice but most homeowners tend to opt for PVC for various reasons.
Keeping all of the above in mind, the aesthetics are totally a matter of opinion. Take a while to envision each option in your home and feel it out. The truth is, they both can look very nice, so don't worry too much about the difference if you can't make up your mind. For many homes, either frame could be a good fit.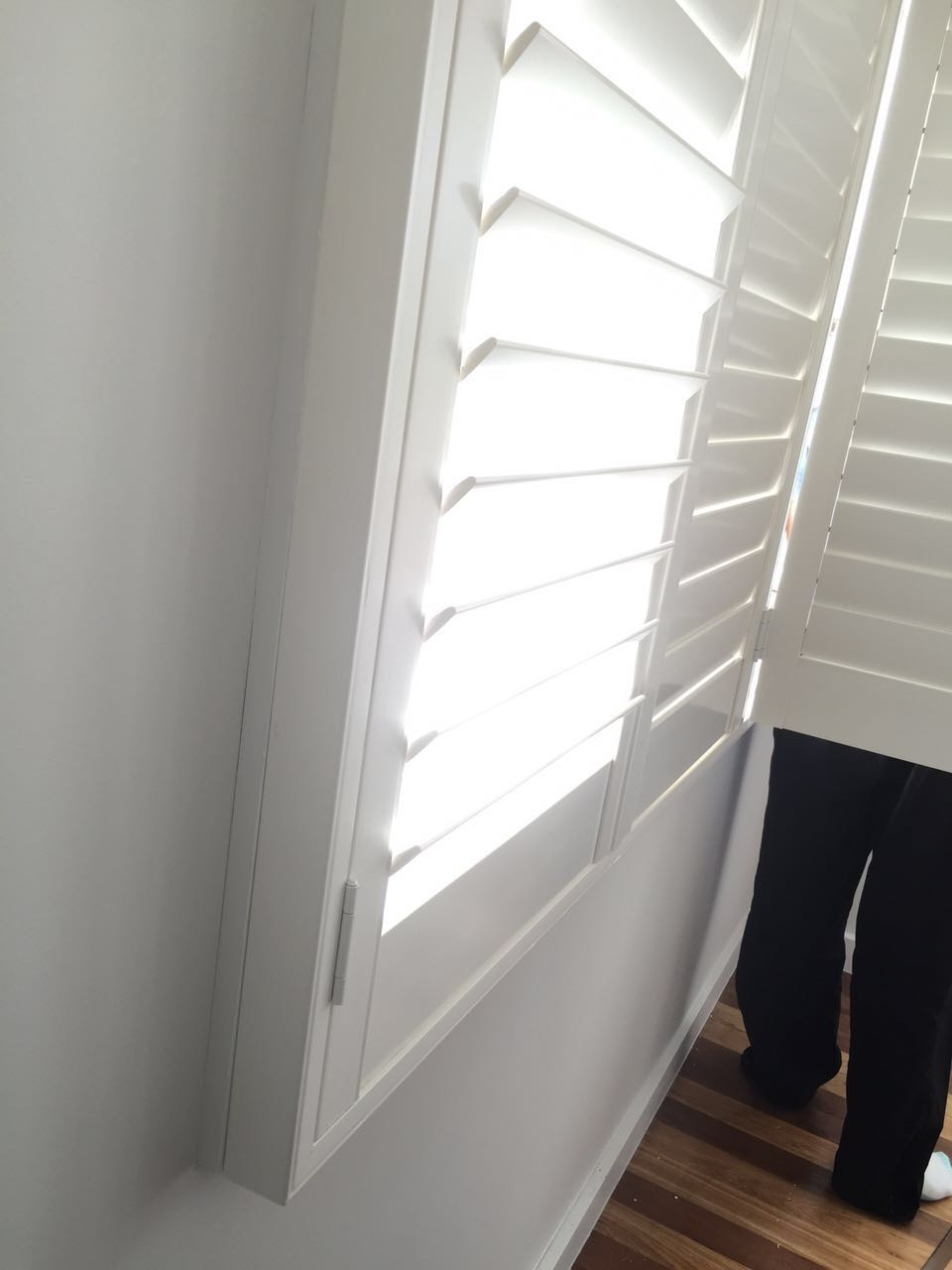 Get in Touch with FloorVenue for your Shutter Frame Advice
If you're still not sure which kind of frames your windows need, you can always contact us at FloorVenue and schedule a meeting or an on-site consultation at your home. After a quick inspection, we can come up with a simple and easy recommendation for your windows. Whether you go for Z frames, inside L frame mounts, or outside L frame mounts, we'll make sure you have the perfect shutter frames for your mounting and installation needs.