03 Sep

How Much Do Plantation Shutters Cost?

Today's FloorVenue guide will be a comprehensive look at how much you can expect plantation shutters to cost, as well as all the different factors that determine their price.

Plantation shutters have been making quite a comeback over the past few years. Because of their modern look and inherent energy efficiency properties, many people seek out plantation shutters instead of standard window blinds. Furthermore, plantation shutters also help regulate temperature and hence help you save on the energy bill.

That raises the question… will plantation shutters really help you save money in 2023? The spoiler is yes, plantation shutters will help you save in the long run. Whether you're looking to install premium plantation shutters, or if you are looking for the cheapest price possible, this guide will help you figure out which path you should take.
What Determines Plantation Shutter Pricing?
Several factors determine the price of a plantation shutter. It's important to understand these factors before settling on a plan and a budget so that you don't end up going overboard when it comes to pricing.
1) Material – PVC vs Timber vs Aluminium
Arguably the factor that most impacts price, the material used to make up the plantation shutter itself has a huge say on what the final bill will be. Depending on how tight your budget is, you may not even have a choice in what shutter material you'll be opting for, as some materials are considerably more expensive than others.
When it comes to plantation shutters, there are three main material types to keep in mind: PVC plantation shutters, timber plantation shutters and aluminium plantation shutters.
PVC Shutters
A.k.a composite/polymer plantation shutters. These are arguably the least expensive of the three materials by a narrow margin. Because they are made from a mixture of wooden and polymer materials, which is more affordable than natural timber and aluminium. They're a popular choice for bifold shutters. Approximately $280 – $320 per square metre for custom manufacturing and installation.
Timber Shutters
Natural timber costs slightly more than plantation shutters because the material is harder to source. But it looks very nice, particularly with bay windows. However, they are less popular because timber is higher maintenance since they aren't waterproof. Approximately $300 – $350 per square metre for custom manufacturing and installation.
Aluminium Shutters
The most expensive of the three materials is aluminium. Aluminium shutters cost more because of a variety of factors – they are much more durable, heavier and waterproof. However, they can absorb heat from sunlight and cause your rooms to heat up. Approximately $350 – $500 per square metre for custom manufacturing and installation.
2) Window Shape and Size
The next thing to consider is the size and shape of the windows you plan on having fitted with plantation shutters. As you can assume, the bigger the windows result in a bigger bill. Part of this is because one of the main features of plantation shutters is that they can be custom-measured to fit virtually any window size, no matter how small or massive it may be. Though this is certainly a benefit they have over standard window shutters (especially if you own particularly large window frames), it does factor into the price as well.
Though most windows are square or rectangular in shape, you can be charged more if your windows have a more unique shape. Uniquely sized or shaped windows are one of the reasons why people turn to plantation shutters in various frame types in the first place, but it's also one of the reasons why these shutters cost more.
3) DIY versus Professional Installation Services
Just like with installing flooring or carpeting, the installation costs of plantation shutters have to be taken into account. When opting for a third-party installer, the number of windows you want worked on will ultimately determine the size and price of the job.
Keep in mind that aluminium plantation shutters are going to be heavier than their hardwood or PVC counterparts. That means the extra weight is going to add to the labour costs when going with an installation service.
On the other hand, if you really want to save on installation costs, you are more than welcome to do DIY plantation shutters. You can buy custom made plantation shutters that gives you all the tools you need to install your own shutters for a fraction of the price of having them installed. These kits typically come with screws, hinges, brackets, binding caulk and other materials necessary to put up a shutter yourself.
Whether DIY shutters is an option you should consider is based on how much experience (and confidence) you have with renovation work and your budget. Most people will be much better off when it comes to time and stress hiring an expert from FloorVenue.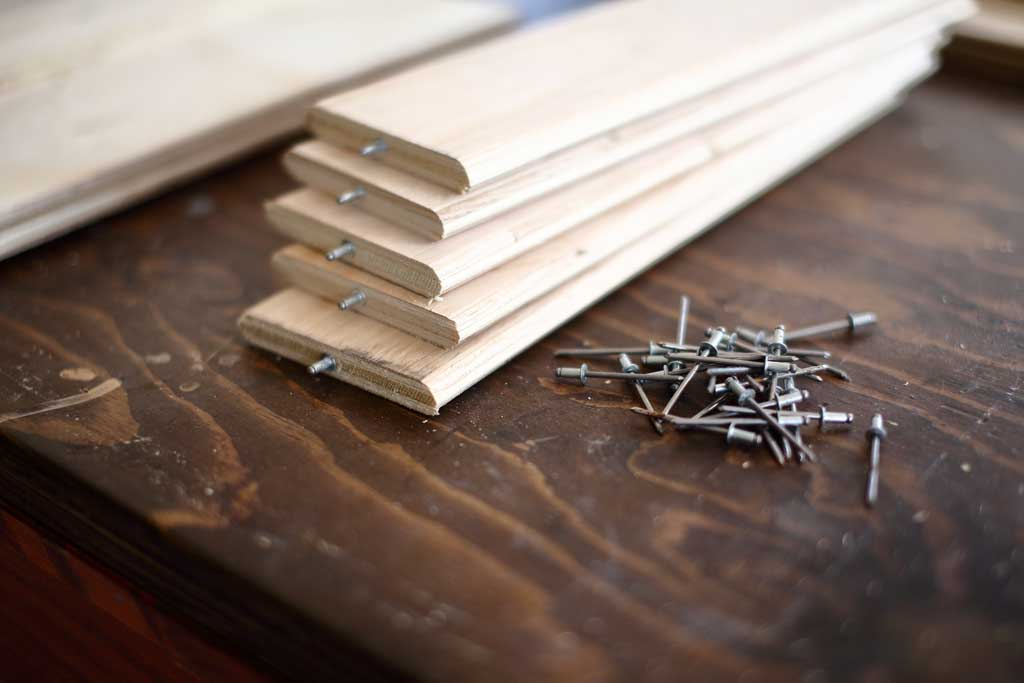 Are Plantation Shutters More or Less Expensive than Standard Window Shades?
Though they are famous for their long-term energy-saving aspects, plantation shutters are known to be more expensive than blinds or alternate window shutter types. This is partly due to their custom fit designs as well as being made from more durable and higher quality materials compared to your run-of-the-mill window blinds or shaders.
But despite being initially more expensive upon purchase and installation, plantation shutters can actually help save you some cash down the line, though you will need to consider them a long-term investment of sorts. PVC shutters are particularly resistant as they do not lose their colour from sunlight exposure, and they are very low-maintenance, making them easy to clean. Combine this with the energy-saving capabilities of these shutters and you could end up saving thousands in the long term, especially if you live in a very warm or hot region.
Do Plantation Shutters Help You Save More in the Long Run?
Plantation shutters are great for adding resale value to your home because they modernise the interior, especially if you've been keeping them in good condition over the years. PVC shutters are very easy to clean and maintain even over decades, and while timber shutters need to be polished regularly, they can still look fantastic if maintained properly. In other words, plantation shutters of either kind can help greatly boost the value of your home if you ever plan to put it on the market.
So yes, plantation shutters are initially more expensive than your standard windows, blinds or shades, but play your cards right and they can end up paying for themselves later down the line, and then some.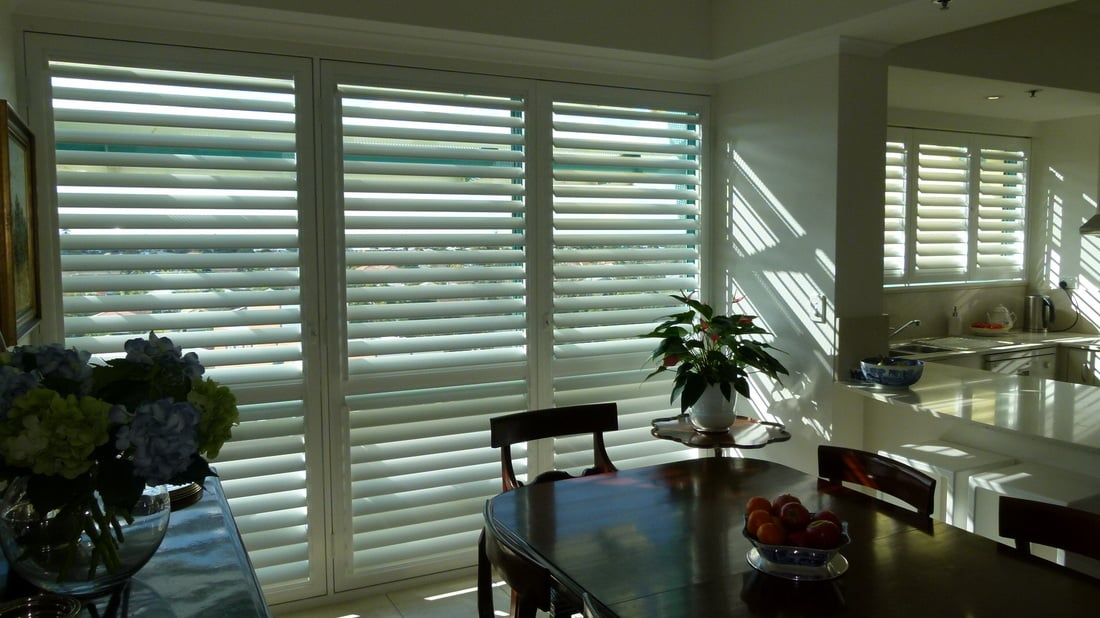 What are Some Tips on Saving Money When Installing Plantation Shutters?
The cost of plantation shutters can seem intimidating at first, but it's important to realize that there are always options available to you to make things a little easier. Here are some useful tips on saving money when it comes to buying and installing plantation shutters:
Consider Bulk Orders
If you know you have several windows you want to be fitted with plantation shutters due to living in a particularly large house, you will probably be better off ordering in bulk from one source. Bulk orders almost always come at a discount, and you can save hundreds of dollars buying several shutters all at once.
We Measure & Manufacture, You DIY Install
For those hands-on fellows amongst us, you can save hundreds if not thousands by ordering the custom-made shutters and installing them yourself. You can easily arrange for one of our plantation shutter inspectors to come out for a measure and quote for supply only. We will provide you with all the materials you need to do your own installation alongside your custom-made shutters.
Contact FloorVenue to Learn More about Plantation Shutter Costs and Pricing
If you're venturing to purchase and install your first ever plantation shutters, it might feel a little daunting trying to figure out your budget and design. If you have any concerns about whether you should go for PVC or timber shutters, DIY or professional installation, you can contact us at FloorVenue at any time.
Whether you need help answering any questions about plantation shutters and their prices or are ready to take things to the next level and acquire an estimate for your own windows, we'll help guide you through the process every single step of the way.